#1 – Coupon Codes – now through Sept 30th you guys can share this coupon with as many people as you want:
SEPTFWB will give anyone $50 off any assessment or bundle
#2 Share your affiliate link to get credit for the sale – Click on the Affiliate Link on the members community to do that – IT IS UNDER THE ANNOUNCEMENT POSTS
#3 – Ask Anything is now part of the classes – so foundations members have ask anything on Tues & Thurs – U&P Mon, Tues, Wed Thurs – if you have a question you don't have to wait to ask – send me a FB message – send me an email – I will video you back an answer 😉
#4 Why we can't be scared to Fail
If you want to create new, if you want to change, if you want to move the boundaries, you must be willing to fail.
You must also be willing to do whatever it takes.
This is how I feel today.  One nice thing about having Lisa back is not having to feel like this by myself – we both wanted to do this even though we are hundreds of miles apart.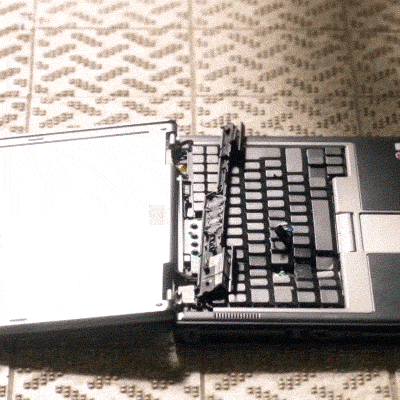 My computer is still intact.
We can choose to find disappointment or inspiration in anything we see or do.
I hope you guys learn new things and think "AWESOME – I didn't know this before – which sucks – but now that I do know – I can start to make that change.
I watched this video today trying to find footage of horses travelling in pairs – I accidentally deleted the lesson and didn't make a backup of the original links I had or of the pics.  Boo hoo poor me.
I see hope in this video –
I see someone who is willing to put themselves out there – I see someone who must have failed a million times trying to squeeze this all into a 12 minute performance and I am inspired to not smash my computer and also to "keep going" with my horse –
I know that it will take me extra hours but I will get it all back and it might even be better than the first time I did it.
Think of that with every single thing you learn and change – Sam