FASTER RUNS
ON SOUNDER,
HAPPIER HORSES.
GUARANTEED.
An online coaching program tailored to you and your horse
with a 100%
success rate!
Meet your coach,
Samantha Winslow-Holmes
I get results for everyone who wants to have faster barrel racing times and a sounder, happier horse, by instructing riders to do what they need and what their horse needs.
I don't tell you what I do when I ride, because that isn't relevant to you – you aren't built like me – and our horses might not be the same either.
This program is about what is going to work for YOU and YOUR HORSE.
Program Goals
You will receive INSTANT access to our lessons and replays
when you sign up for one of our memberships!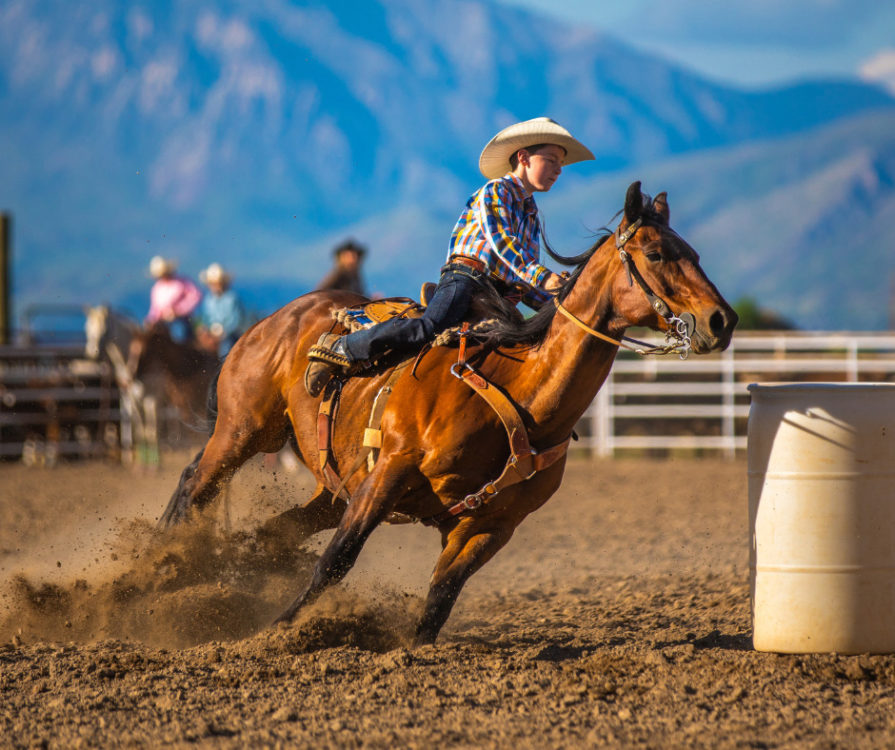 Sounder, Happier Horse
Our program works for each individual horse depending on their own specific needs! Your horse will be so much happier when you understand their body better!
Faster Runs
1/2 second off the clock, guaranteed, with unlimited private coaching and lifetime access to our lessons and life learning.
100% Success Rate
Eliminate your frustrations by understanding why what you were doing isn't working and how to change it.
The Program
We are VERY different from other online-based Courses/Programs
in the BEST way!
All In Membership
Immediate Access
You get immediate access to all of the lessons and content for our program as soon as you sign up.
Blueprint
We create a blueprint for you and your horse. This tells you what tack adjustments you need, what path your horse needs, how fast you need to travel and anywhere your horse is struggling with their posture.
Live Group Sessions
You get weekly live group sessions with Q&A – you post your runs on our private & safe social feed – collaboration and celebration with other students!
Unlimited Private Sessions
We give you unlimited, private one-on-one sessions through Zoom to help you climb your way up the divisions!
100% Backed by Research
Performance Horse Academy content is built on proven data and we are proud to be the only program in the industry to be able to make that claim.
Get your Feet Wet
Barrel Horse Blueprint
Saddle & Pad Fitting
Check Out Our Members' Progress
Testimonials
"Sam has changed everything I thought I new about horses and barrel racing. My horses are faster, sounder and more consistent than they have ever been and my riding has improved so much with her guidance."
~ Sara Thompson
"This program is amazing!! It's opened my eyes to so many things!! It's taken my riding to a whole new level!! Sam is amazing!!"
~ Lanette Lewis
"Sam takes a no nonsense, practical approach to both horse and rider that I love! Finding out WHY I struggle with a made-to-fit mold riding style and how to ride for my own body ratios has been nothing short of amazing! I am so looking forward to where this program takes us. Be ready and willing to make changes and Sam will go above and beyond for you"
~ Kimberly Lysyshyn
UNLIMITED
1-on-1 calls
For You and your Horse
300+
videos With solutions
to your problems
Transform Your Barrel Racing Career
by joining the
Performance Horse Academy
Limited amount of attendees!